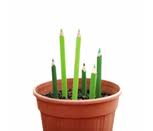 Education
PGF regularly organizes great training sessions for increasing your ICT know-how for improving your ability to manage your organization.

Erasmus for Young Entrepreneurs
The company has now been engaged into the EU funded initiative and wants to make EU ICT Projects part of the game

PGF Logo: the Moebius Strip
Company logo, a stylised Mobius strip composed of two green leaves joint together, resumes PGF's mission and philosophy.
.
Together, in a world of bureaucracy
PGF helps your company become a Certified Organization by implementing a certifications strategy. Contact us for aligning to new Italian DCV.
Get your Company full compliant with D.Lgs 81/08 (see articles 17 and 28)